What is "Ally Membership"?
An ally member is a non-Indigenous owned business, corporation or statutory authority that takes action to support Indigenous supply chain, employment, and community.

Appropriate evidence must be provided to indicate the business is active in their space, taking responsibility for making changes that help Indigenous people and businesses become successful by utilising their credibility to create a more inclusive environment for Indigenous people to thrive in.
Before you start an ally membership
application

you will need the following documents:
Aboriginal Supply Chain Commitment or
Indigenous Procurement Policy (or similar).
You also must have at least one of the following documents:
(If you do not have these documents yet, you can contact NTIBN throughout the year and upload them later.) Please note that NTIBN will conduct random audits on these documents.
RAP
Aboriginal Engagement Strategy / Charter / Commitment
Aboriginal Employment Policy / Target / Commitment
An Aboriginal Person on the Board of Directors
An Aboriginal Person in a Senior Leadership Position
Ongoing and Regular Aboriginal Cultural Safety Training in Place
A Partnership With an Aboriginal Business / Organisation
An Aboriginal Employment Rate Above 15%
1.

Application


Quick and Easy
Complete the online form and upload evidence. Ensure you provide either a current Supply Chain Commitment or Aboriginal Procurement Policy plus two additional initiatives.
(Please see list)
2.

Assessment


Review and Evaluation
Review of application ensuring all evidence provided meets with membership requirements.
3.

Verification


Immediate Recognition
Once applications and documents are reviewed and verified, membership is granted.
4.

Certification


Badges Supplied
You are recognised as an Ally member. You will be able to access a members' certificate and badge through your online profile.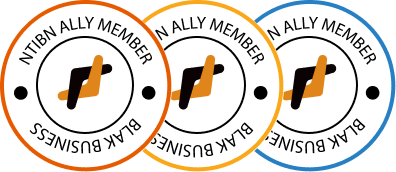 +BBD + Procure Connect Subscription  $800/year ($1000 without membership)
+ Procure Connect $300/year
($400 without membership)

Evidence of supply chain commitment or Aboriginal procurement policy.
Plus two or more of the following initiatives:
Reconciliation Action Plan (RAP)

Aboriginal Engagement Strategy/Charter/Commitment
Aboriginal employment

Policy/Target/Commitment

An Aboriginal person on the Board of Directors
An Aboriginal person in a senior leadership position
Ongoing and regular Aboriginal Cultural Safety Training in place
A partnership with an Aboriginal business/organisation
An Aboriginal employment rate above 15%
BBD + Procure Connect Subscription Add-on
Subscribe to the BBD to gain access to NT Indigenous Business network (subscription is discounted with an Ally membership)

Ally members will receive a range of benefits by linking with NTIBN.
If you are a 51% or more Indigenous owned business or business owner, you may qualify for Certified Membership.
The Blak Business
Directory
Subscription
Support Blak Business and subscribe now to BBD Connect – the BBD #BuyBlak #GrowBlak #EmployBlak